Employee Profile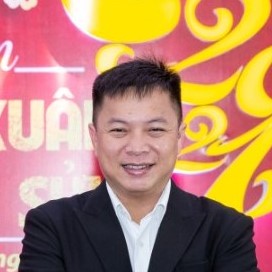 Name: Le Hoang Minh
Title: Regional Operation Manager
Career Area: Production & Maintenance
Location: Ho Chi Minh City, Vietnam
Education: Can Tho University, Electrical Engineering

"The only person you are destined to become is the person you decide to be."
My role
In my role as the Regional Operation Manager for Cargill Aqua Nutrition (CQN) Thailand-Vietnam, I am responsible for leading and managing strategic planning/alignment and tactical execution of all production/operating processes for 4 CQN dedicated plants and 6 CQN shared plants across Thailand and Vietnam cluster with high degree of complexity. I have an overall oversight and direct accountability for meeting overall standards for safety, quality, operational effectiveness, and financial performance to support business. I also take responsibility for the development of cluster operational strategies and tactics to execute business and manufacturing strategy, vision and goals.
My advice
"Opportunities don't happen. You create them". But how can we create opportunities? This is the result of your efforts everyday to develop your capabilities, to connect and support each other to act toward the same vision and mission of our company, live with your common values. Never stop learning by doing, your strong commitment will be the critical success factor for your career development. Last but not least, at any stage of your career path, be yourselves and respect others as they are.
My path
Joining Cargill Vietnam Limited in July 2016 is one of the greatest milestones in my career path. This chapter can be called "my Pursuit of Success". My first position at Cargill was Production Supervisor at Cargill Animal Nutrition plant in Can Tho, until end of March 2018. I was then promoted to be Plant Manager of CQN Dong Thap, one of the best plants of CQN in South Asia. In June 2019, I was appointed Regional Operation Manager for CQN Thailand – Vietnam.
Before joining Cargill, I worked for Holcim Vietnam Limited for 8 years, from October 2008 to June 2016 and took various roles across their manufacturing domain. I called this chapter my 2nd university degree in my life.
I also had 9 months with LILAMA 18 Joint Stock Company from December 2007 to September 2008 as Project Supervisor, working at Omon Thermal Power Plant 1. This was a great start for my career until now.
About me
I'm married for 10 years and have 2 children: a pretty daughter and a witty son.
My hobbies are sports (football, baskeketball, volleyball, running and e-Sport), reading book (7 Habits of Highly Effective People & Green Book), studying on mindfulness.